by Amy Hooper
2020 was a unique year for everyone. A global pandemic changed the way we live, and NGOs worked hard to keep their communities safe.
The M+R Benchmarks Study surveyed 220 NGOs in the U.S. and U.K. in order to gather insightful data on how they marketed themselves, managed membership, maintained their social media presence and more. Here we explore how NGOs have used email and SMS messaging to market themselves. We use the report to learn some lessons on how organizations can use these channels more effectively. We also take a closer look at fundraising and donor activity.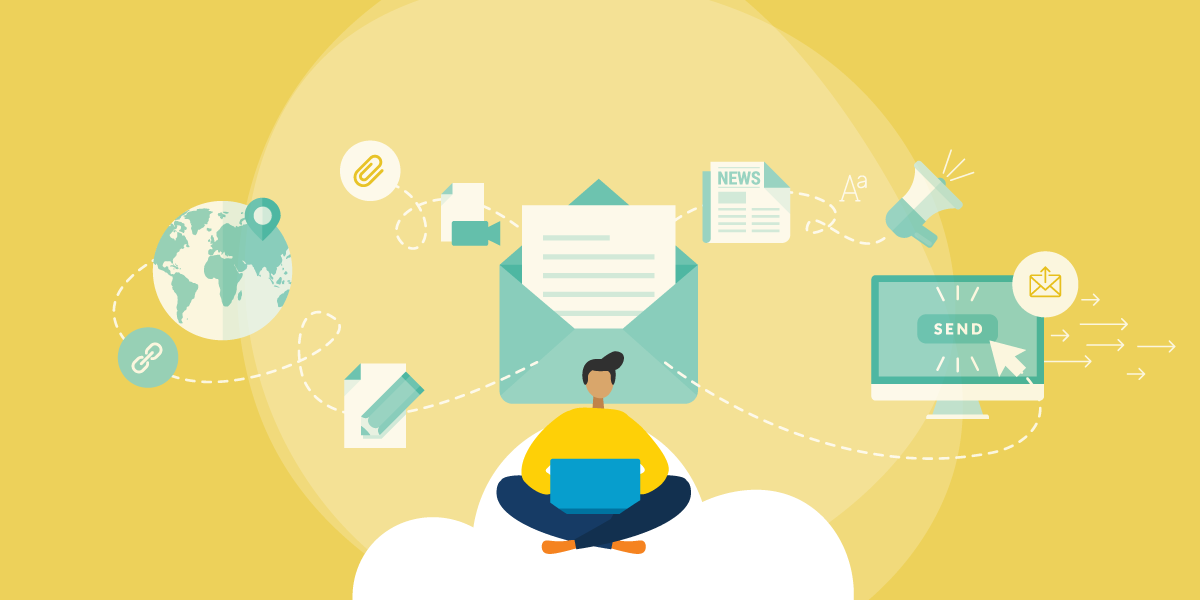 While these findings are based on organizations that operate mostly in the U.S. and partially in the U.K., we hope they provide some insights for NGOs that operate in countries around the world. We also encourage you to check out the report on your own and dig deeper into the other areas covered, including digital advertising, social media, website performance, and more. There are also some great features such as data visualizations and a virtual tool that allows you to "benchmark yourself."
But for now, let's get into some highlights from the report.
Email Marketing
The Benchmarks Study 2021 shows us that most email metrics went up in 2020. This includes the number of clicks on links in the email (click-through rates), the rate of response, and the number of people who proceed to donate (completion rate). It also includes the number of people who complete other marketing objectives, such as gains in membership. Participating NGOs raised $78 for every 1,000 fundraising messages sent — a 35 percent increase over 2019.
The Hunger and Poverty sector was once again an outlier, with a 243 percent increase in revenue per 1,000 fundraising emails sent. This is an enormous growth in revenue from email marketing, reflective of the additional strain on NGOs that work in this sector. Here we are provided with a harrowing story of the very real vulnerabilities faced by so many as a result of the pandemic. Equally, these numbers bring an uplifting reminder of how a community of individuals can come together and help lift others out of poverty.
SMS Marketing
2020 saw much faster growth in mobile audiences than in email list size: mobile audiences expanded by 26 percent. They also had a much higher engagement rate: Fundraising messages received a 6.3 percent click-through rate. However, mobile marketing is still much less popular than email marketing, and NGOs had around 50 mobile list members for every 1,000 email subscribers.
The high engagement rate of SMS marketing could be attributed to its more immediate nature: As the report explains, when our phones ping, we tend to look right away. Additionally, the fact that many messages are peer-to-peer rather than large subscriber lists may add a personal touch. When we receive an individual text from an acquaintance, we are more likely to engage with its content than with a mass message. We also receive far fewer fundraising texts than emails, around 1.24 each month, and so the rarer messages are more likely to catch our attention.
Fundraising and Donor Activity
In 2020, donations to NGOs grew significantly more than in 2019. In particular, online revenue for NGOs that work to alleviate hunger and poverty increased by 173 percent. Their most significant increase related to one-off donations from new donors. Note that the report does not show a significant increase in the amount given by each donor, but rather in the number of overall donors. This shows us that the rise in revenue was due to more individuals who gave money to NGOs in 2020 rather than to previous donors who gave more.
Another thing the study found is that previous donors are more likely to donate after they click a link in an email than those who haven't donated before. Previous donors tend to not need to be convinced that a cause is worth a donation, since they've already supported the organization. They are less likely to consider whether to give or to seek information about the organization. If they click a link in a fundraising email, it is likely because they have decided to give again. A prospective first-time donor, however, might still want to evaluate your NGO. They are likely to weigh up whether they are convinced by your cause, and whether your organization in particular is one that they want to give to.
What Does This Mean for Your NGO?
So, what can an NGO that plans its marketing strategy take away from the Benchmarks report? First, we can see from these results the importance of community. When your organization has a supportive circle of regular donors, advocates, and champions, the response to fundraising messages in a moment of crisis such as the COVID-19 pandemic is likely to be faster and stronger.
For those who are new to your community, it helps to have the links in your emails route to an informative and accessible landing page. Prospective first-time donors need to be convinced that your cause is legitimate and the best place for them to put their money, so making high-level information accessible and digestible will aid them.
Finally, don't underestimate the importance of smaller, one-off donations. While monthly givers help NGOs to plan and forecast, the report shows that many people who give a little made the difference in 2020. These smaller donations enabled NGOs to do their all-important work as they serve their communities and meet the needs that have been exacerbated by the pandemic.
Communities Are Stepping Up
In a year that was unusual and difficult for so many reasons, it is encouraging to see how individuals made a concerted effort to relieve the additional strain on NGOs. As nonprofit organizations worked tirelessly to mitigate the many social, physical, and economic effects of the pandemic, those who could afford to give made this life-changing work possible. The M+R Benchmarks Study is an insightful and holistic resource that helps us to understand the marketing landscape for NGOs. Check out the full report to learn more.